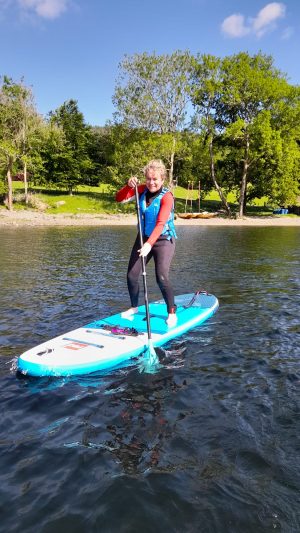 Angela qualified from Bristol longer ago than she cares to remember, and worked in mixed practice for the first three years.  She then moved to the Royal Veterinary College to do clinical research, wanting a new challenge.  It certainly was a challenge, and eventually she gained her PhD, having studied measurement of blood pressure in dogs and cats, and lots of other things that spun off from this!
Pretty much since then (about twenty years) she has worked in referral practice, seeing predominantly cardiology cases.  She has also been involved in heart testing many Irish wolfhounds, and participated in a clinical study of pneumonia in this breed.
Angela really enjoys teaching and mentoring, loves talking to clients, students or anyone who will listen, about ECGs and hearts scans.
When away from work, she enjoys walking with her little dog, Miss Matty, and swimming, as well as knitting and time spent with family.